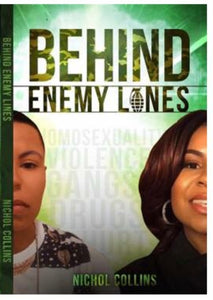 Behind Enemy Lines Autobiography
150 PHOTOS In her riveting autobiography, Nichol Collins shares transparently about her life. Once a transgender male (lesbian) drug dealer, and affiliated with gangs in Los Angeles, California; her lifestyle was a complete shock to her mother who raised her in church. Known by the nickname "Esko" in the streets, she gained notoriety among her peers. This story will keep you on the edge of your seat. Esko lived a life that spelled out PARTY & PERVERSION. Her abuse of drugs and alcohol caused her to live in a constant fog. She hung out with celebrities, "down low men," and held a high-ranking position in an underground gay society called "Houses" that will astonish her readers. Your heart will pound as you live through her close calls with death, worldly excursions, and demonic forces assigned to assassinate her.       
Buy Now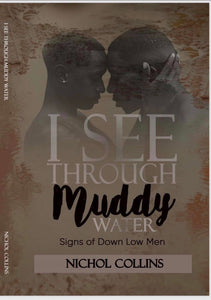 I SEE THROUGH MUDDY WATER
"I See Thru Muddy Water," is a compelling tale that exposes the secret lives of 'down-low' men. The duplicity of this lifestyle leaves so many women wounded and ravaged with disease. This book runs on the raw side as the writer discloses her own dirty laundry from the past. Nichol Collins shares frank encounters with a variety of men ranging from law enforcement officers to clergymen. She discloses the fetishes which 'so called' straight men enjoyed with her while she was a transgender lesbian. Perversion is a spirit without boundaries. Many men were attracted to her male appearance and willingly paid her to fulfill their erotic fantasies. After two decades in this aberrant arena exploring a little bit of everything, Nichol surrendered to the Lord. Her purpose for writing this story is to enlighten women about the treachery of 'down-low' men. She tells you all the signs to be cognizant of to escape falling into their trap.    
Buy Now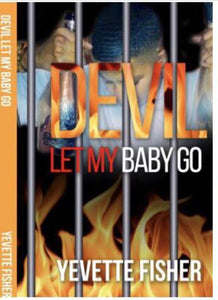 Devil Let My Baby Go
175 photos throughout 
In this unbelievably heartfelt book, Evangelist Yevette Fisher shares her story from the perspective of a parent dealing with a transgender daughter. She raised her daughter Nichol in church, so she was devastated when her 'only child' adamantly embraced the LGBT lifestyle. Regardless of what it looked like, Yevette was determined not to give up on her daughter. However, it seemed as though the more she prayed, the worse off her daughter became. Evangelist Yevette Fisher is a prayer warrior that stood on the word of God. She realized that to break the bonds of homosexuality, she had to exhibit love, but without compromise. Ministry transpired right in their home as other friends of Nichol in 'the lifestyle' received the Holy Spirit. While her daughter was in the Devil's grip, Evangelist Fisher has marched into nightclubs, rescued her from abusive relationships, and waged warfare in the enemy's territory. The Lord mightily delivered Nichol after two decades entangled in perversion, gangs, drugs, and alcohol. Evangelist Fisher's daughter walked out alive with the devil's secrets, unashamedly sharing her own testimony in the autobiography titled, "Behind Enemy Lines." Evangelist Fisher learned by taking this close walk through hell with Nichol that prophetic declarations do come to pass. She commanded the forces of darkness to loose her child. "Devil Let My Baby Go!" is a prayer that she said on many occasions while anointing Nichol's head with oil. This book which is written from a mother's view, is a tutorial that will certainly give you hope and insight about how to handle this "bold spirit."    
Buy Now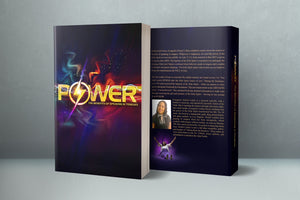 power: the benefits of speaking in tongues *NEWEST RELEASE
In this book Power, Evangelist Nichol Collins enlightens readers about the numerous benefits of speaking in tongues. Willpower is temporary, we need the power of the Holy Spirit to overcome pitfalls. In Luke 11:13, Jesus assured us this GIFT is given to anyone who ASKS. The baptism of the Holy Spirit is essential as we anticipate the coming of the Lord. Satan is confused when believers speak in tongues and is unable to interpret our prayer language. The Holy Spirit makes intercession on our behalf for the WILL of God to manifest.The last words of Jesus to conclude His earthly ministry are found in Acts 1:8, "You shall receive POWER after the Holy Spirit comes on you." During the Pandemic, over 250 souls received the baptism of the Holy Spirit while on camera as video guests during her Facebook live broadcasts. This movement aired on the CBN NEWS titled, "Corona Revival." This anointed book has detailed information to walk souls through receiving the gift and promise of the Holy Spirit— leaving no one exempt from POWER!
buy now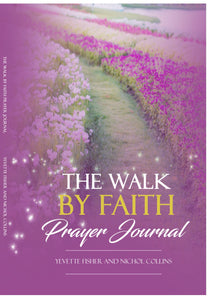 Walk by Faith Prayer Journal
The "Walk by Faith Prayer Journal," is a master spiritual tool written by mother-daughter authors. Evangelists' Yevette Fisher and Nichol Collins are anointed to reach the throne of heaven. This book is a structured framework that steers you through the Art of Prayer. It is overflowing with spiritual nuggets of wisdom, and candid testimonies of the trials experienced by both writers. Examples of strategic prayers are provided for each of the situations or needs. Regarding your relationship with God, other individuals, and yourself; this instrument of empowerment will infuse your prayers with growth, faith, and manifestations.   
buy now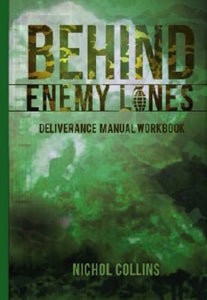 Behind Enemy Lines Deliverance Manual Workbook
"Behind Enemy Lines," Deliverance Manual-Workbook will provide you with the tools to attain freedom from sin, and live a victorious lifestyle. This information will assist 'anyone' in getting delivered from ALL type of SIN. The process is the same despite the stronghold. Most believers struggle with sensual desires. The prime target of this manual is sexual perversion such as: fornication, masturbation, adultery, pornography, homosexuality, fantasy, incubus, and succubus spirits. God has torn me down, and built me up in the Spirit. Once the Lord Jesus Christ changed my life, there is no hint of RESIDUE! After surrendering to the call of God, I am here today with the keys of deliverance to unlock others from bondage.  
Buy Now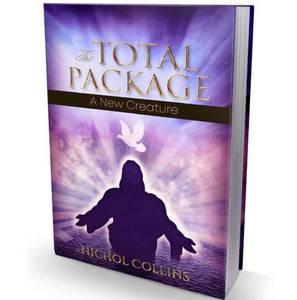 the TOTAL PACKAGE
This book is a great tool of enlightenment for anyone seeking truth through the scriptures, and is the ideal investment for churches to utilize for new members. Evangelist Nichol shares a detailed outline of information which unveils the Total Package. It is essential to be spiritually empowered. God has promised the gift of the Holy Spirit to every believer and you can discover how to receive it by reading this manual. The adversary knows that we can only operate on willpower temporarily, so we need Holy Ghost power. Once we have experienced the New Birth, it is also vital to be delivered from habits and bondages. The spiritual impartation of wisdom through instructions on prayer, fasting, and maintaining your walk as a new creature is uplifting. Believers will discover how to navigate through their Christian journey by receiving "The Total Package."

BUY NOW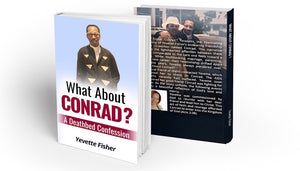 What about conrad
"What About Conrad," recounts the fascinating testimony of Yevette Fisher's endearing friendship with a co-worker named Conrad. This narrative reveals the lighthearted affection between them that is comparable to the care one feels toward a sibling. While multitasking marriage, parenting, and a new career; their relationship drifted apart over the years. Yevette always pondered over, 'What About Conrad?' A mutual friend of theirs contacted Yevette, which prompted her to check on Conrad. The AIDS epidemic recently had surfaced. Yevette soon discovered her good friend Conrad was fighting for his life. As the story unfolds, the following events convey a beautiful reflection of God's love and mercy. Yevette was commissioned by God to reunite with her dear friend and lead him to Christ. This act of faith and courage afforded Conrad to enter into the Kingdom of God (Acts2:38).
buy now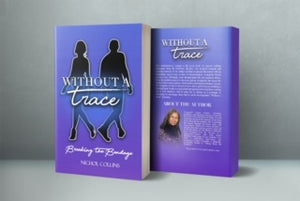 WITHOUT A TRACE LGBT DELIVERANCE MANUAL
This comprehensive manual is the go-to book for anyone seeking deliverance from the LGBTQ lifestyle. The in-depth research and personal testimony of the author combine to present the reader with an unparalleled step-by-step account of transformation. Evangelist Nichol exposes every sabotaging snare through plain talk and practical advice. From the smallest nuances to the more glaring strongholds she targets the clutches of perversion and sin, which enslave individuals desiring to escape. The Kingdom of God is blessed to have such a gifted beacon shedding a liberating light. Nichol is crying aloud and sparing not to help those coming out of such darkness. God is using her to operate as a prototype of deliverance to encourage others that it can be accomplished, "Without a Trace" of residue.
***LIMITED EDITION COLOR COPIES SOLD OUT. COMING TO AMAZON SOON***